Natural Energy Boost & Heart Health Support
Beets are one of the best superfoods known to mankind.
They are very rich in healthy nitrates, which helps promote healthy blood flow and can support our cardiovascular wellness. 
They help provide powerful and natural energy support, while also acting as a great source of antioxidants for total body health.
Real Lives. Real Results.
What's Inside
Product Reviews
Shipping & Returns
FAQ
Dr. Kara Says...
ULTRABEETS PACKS POWERFUL INGREDIENTS MADE FROM NATURAL SOURCES INTO ONE GREAT-TASTING DAILY DOSE!†
Purple Superfood
Beets are one of the most colorful and healthiest vegetables around. They are rich in healthy nitrates, which offers numerous health benefits when it comes to cardiovascular support and natural energy.
Beets are also full of powerful antioxidants which work to help eliminate free radicals in your bloodstream that damage cellular health. 
High-Grade Beets
Most Beet supplements are unfortunately made using lower quality ingredients which affects the integrity of the final nutrients getting absorbed into your system. 
We use only high quality non-GMO Beets, while following precise manufacturing standards.
Ingredients That Matter
Because we care about your health, UltraBeets is manufactured in an FDA-Registered Facility and Third-Party Lab Tested for quality, composition standards, and product safety.
Customer Reviews
Write a Review
Ask a Question
Filter Reviews:
energy
beets
question
water
mess
delivery
clumps
well being
drinks
Mixes
I recommend this product
Excellent product with health benefits
I have used Kara MD ULTRA BEETS for about nine months. My Blood pressure is lowered.
05/17/2022
Anonymous

United States
I recommend this product
Great
I have been using this product for at least a year and maybe longer. I think it does what it says it will do. I drink it every day.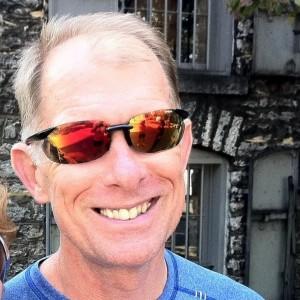 DH
05/12/2022
Danny H.

United States
To date, no discernable difference
Easy to use, flavor is good, not over powering and being patient on noticing a difference. Not a negative review, just not seeing much of a difference. Giving it time.
05/11/2022
Anonymous

United States
I recommend this product
Ultra Beets
Very good product
04/20/2022
Anonymous

United States
I recommend this product
Review
A product that tastes good and it makes me glad that I'm using it
KaraMD® products are backed by an unconditional 90-Day Money Back Guarantee. If the product does not work as intended, simply contact our friendly support team for a full refund.
Products ship within 1 business day and typically arrive in 5 to 7 days.
How does UltraBeets work?
UltraBeets may help improve athletic performance by spurring the body to produce nitric oxide. It can also help with natural energy support. 
How often do I take UltraBeets?
Take 1 scoop of UltraBeets powder per day with 8 fluid ounces of your favorite beverage.
What can UltraBeets be mixed with?
UltraBeets can be mixed with any of your favorite beverages, including but not limited to, water, milk, almond milk, smoothies, juices, etc.
"Perhaps one of the greatest superfoods known to mankind is the beet. Beets, which are plants whose deep purple roots have been used for centuries around the world for their medicinal properties in various ways, can help improve multiple health areas. I also listened to our customers and invested the time to make this a great-tasting supplement."†