Protect Your Gut From Harmful Lectins
Lectins are found in just about every food we eat, and it's almost impossible to avoid them. They cause issues with our health by "sticking" to the gut and preventing nutrient absorption. That's why Lectin Guard combines plant-based ingredients to help deactivate those harmful substances and in turn help improve your health.†
It's even safe for people with shellfish and sulfa allergies!†
Real Lives. Real Results.
What's Inside
Product Reviews
Shipping & Returns
FAQ
Dr. Kara Says...
LECTIN GUARD PACKS POWERFUL INGREDIENTS MADE FROM NATURAL SOURCES INTO ONE DAILY DOSE!†
Slippery Elm
This "slippery" substance can help coat the surface of the intestine which in turn helps harmful lectins pass more easily through our digestive tract to help avoid damage to our health that can be caused by poor digestion and nutrient absorption.
Bladderwrack
This super seaweed helps to prevent harmful lectins from actually "sticking" to the gut wall lining and other foods that we are eating, which can help you avoid poor nutrient absorption and other health issues.
Okra Fruit, Sodium Alginate, Papaya Fruit, Kiwi Fruit
These nutrients and whole foods can help support your body and its natural processes so that you can live and feel better. 
Ingredients That Matter
Because we care about your health, Lectin Guard is manufactured in an FDA-Registered Facility and Third-Party Lab Tested for quality, composition standards, and product safety.
Customer Reviews
Write a Review
Ask a Question
Filter Reviews:
stars
nails
nutrients
case
gut lining
level
Lectins
meat
hand
miracle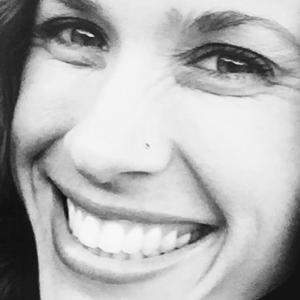 VS
02/23/2022
Vanessa S.

United States
I recommend this product
GAME CHANGER!!
This product has completely changed my life! I used to be unable to eat ANYTHING without suffering from severe pain. My diet had become limited to meat and a small hand full of veggies. Anything else was torture. Once I discovered this Lectin blocking pill, I could suddenly eat ANYTHING I wanted! Not only that, I can tell my body is absorbing nutrients better now that my gut has healed and the Lectins are no longer destroying my gut lining. My nails are growing longer and staying strong all winter. This was never the case for me! I feel so much healthier! I can even drink BEER!! That used to be one of the biggest no nos for me. I will be buying this product for the rest of my days! There aren't enough stars in the sky for me to use to rate this product to the level which it fully deserves! Buy this if Lectin intolerance is your issue!! It's truly a miracle!
01/02/2022
Carrie O.

US
Really helps bloating and digestive
Really helps bloating and digestive issues.
12/29/2021
Nanette C.

US
Noticed a change immediately
Since taking Lectin Guard I noticed an immediate change in my energy level. The fog and sleepiness were gone. I feel more in balance now. I plan to continue with it.
12/23/2021
Nancy D.

US
Fast & efficient
As my title says, I feel a difference with its intended purpose. I stopped taking probiotics (in pill form and I'm continuing with Greek yogurt) and feel great.
12/18/2021
Kelly W.

US
Lectin Guard
I've been using this product for approximately 2 yrs now! Will not go without it, has helped with digestive issues with IBS-C.
KaraMD® products are backed by an unconditional 90-Day Money Back Guarantee. If the product does not work as intended, simply contact our friendly support team for a full refund.
Products ship within 1 business day and typically arrive in 5 to 7 days.
How does Lectin Guard work?
Lectin Guard helps deactivate harmful lectins by preventing them from "sticking" to the gut wall and to other foods.
How often do I take Lectin Guard?
Take 4 Lectin Guard vegetable capsules per day with 8 fluid ounces of water.
"It's time to stop sacrificing the foods we enjoy most because of the harmful effects of lectins. That's why I created a vegan-friendly solution to help block the negative effects of lectins, and it's even safe for people with shellfish and sulfa allergies!"†